Jack Maksymiuk
(240) 997-7284
Zillow Profile
My Facebook Page
Jack Maksymiuk is a full time REALTOR® and a team leader at the Max Group of Long & Foster Real Estate, Inc. Jack is originally from Poland and he came to the United States in 2000 after obtaining a bachelor's degree in Business Administration from one of the Colleges in Europe. He continued his education in the United States, where he received multiple certifications related to graphic and web design. Read More
---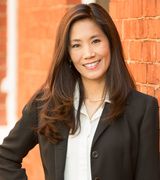 Rita Bradley
(240) 529-8334
Zillow Profile
My Facebook Page
Rita Bradley exemplifies integrity, energy, hard work and creative services in every detail of your real estate transaction. She helps her clients feel confident and prepared as she guides them through the real estate processes. By doing so, she utilizes her natural senses to personally connect, listen with compassion and a complete understanding of her client's needs and is a loyal professional striving for complete client satisfaction.
With 12 other siblings, Rita grew up in Bethesda, MD. At the age of 10, she learned how to be an early riser and delivered the Washington Post Newspaper; shared two routes with her siblings.  Her hard work continued through the years as she became a successful small business entrepreneur and an account executive for four radio stations where she gave exceptional detail to account management, product marketing by targeting specific demographics using data analysis, powerful promotional material and personal connection.
Married to Jack, an active duty personnel in the US Coast Guard they have with 3 beautiful children and one amazing grandson. She also takes advantage of volunteer opportunities in her community and for her daughter's gymnastics booster organization assisting in fundraisers and committee chair. She was also the fundraiser coordinator, event planner and Facebook manager for Hope for TJ Rufty, a family friend who was only at the age of 17 at the time he fell ill with an aggressive cancer – TJ is now in remission!
Someone who Rita respects and looks up to in this industry once said, "Client's become an extension of your family" and that is not far from the truth going beyond the day you close.
---
Katharine Coblentz
(301) 606-8312
Zillow Profile
My Facebook Page
Katie (Katharine) Coblentz spent much of her life around real estate – it is second nature. In 2005, she made the move and joined the real estate company that her father and grandfather started years earlier. She developed a broad range of real estate knowledge and skill to later successfully focus in property management. Additionally, she developed a profound ability to create trusting relationships. She is a reputable, dependable, and hard working professional with her clients and affiliates. Katie delivers excellence.
Katie is a member of the Frederick County Association of REALTORS®.